SUPPLY CHAIN LOGISTICS
Up until the last decade, the warehouse was the Cinderella of retailing. It was the place where top management put the least able and charismatic. Today, we are more enlightened, because the science of supply chain management has shown that logistics and the warehouse are a key element in the chain. As 'tail-end Charlie', they cannot be expected to sort out the problems created earlier in the supply chain.
It is now recognised that the whole supply chain from product development to retail allocation has to operate seamlessly. It also has to operate to a budget cost. Logistics and warehousing today are too important to be left to a warehouse manager.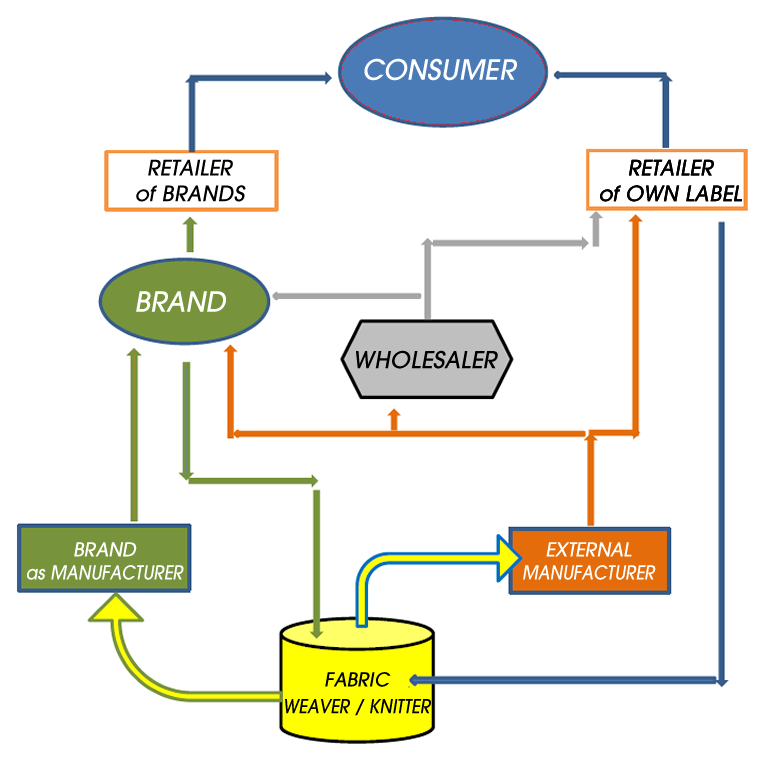 SUPPLY CHAIN PROJECTS
MALCOLM NEWBERY CONSULTING LTD. specialises in conducting process reviews of your Logistics & Warehousing effectiveness
Alexia Fashion Ltd., UK​
Selection of a third-party warehouse company (3PL) to undertake physical international distribution for a growing designer business [2009]​
Azadea, Middle East
Improving the understanding of supply chain issues for a leading Middle Eastern retailer of European and American brands [2012]
Bangladeshi Government, Pakistan
Business advice to Bangladeshi companies seeking to export into Europe (2014)
Collectif Vintage Clothing, UK
Management of a Far East supply chain [2018]
Cotton Council International, USA
Research into the Corporate Workwear supply chain [2017]
Debenhams, UK
Quick Response supplier strategy (2012)
Elvi, UK
Analysis of Buying & Merchandising organisation for a supplier of plus size womens' outerwear (2014)
Harrods, UK
Reorganisation of supply, logistics and store replenishment (1990-1992)
House of Shanghai, China
Methodology of managing the supply chain of a Chinese fashion web marketer [2008]
Jermyn Street Design, UK
Review of systems, procedures and supply chain routines [2000]
Liberty PLC, UK
Commercial Director responsible for merchandising and logistics;
IT systems Implemented new integrated computer systems store wide [2001 - 2002]
Merchandise Planning Restructured multi-channel planning system [2001]
Supply Chain Decreased warehoue and distribution costs [2001]
Improved own brand supply planning [2000]
Li & Fung, Europe
Advice to the world's largest sourcing intermediary on how to improve their understanding of the priorities and issues facing their retail customers [2012]
Little Mistress, UK
Physical warehousing and stock control management for a young womenswear label selling internationally through wholesale, key retail accounts and concessions [2016]
Locum Consulting, UK
Evaluation of requirements for an incubator business unit within a textile museum [2004]
Simon Jersey, UK
Supply Chain effectiveness for corporate mail order [2002]
Creating a quick response factory for mail order business [1998]
Sales forecasting and stock control for a mail order catalogue [1997]
TM Lewin, UK
Supply Chain Review of warehouse replenishment procedures [2004]
IT Systems Epos and head office systems search for this shirt retailer
Merchandise Planning Principles of systems to plan both new and replenishment styles and fabrics for own label retailing [2003]
Walé Adeyemi, UK
Set up of 3rd party warehousing and distribution [2003]
Wear Art, Scandinavia
Expansion into the UK market for a branded supplier of art themed casualwear [2015]